Credit Cycle Party's End In Sight - State Street
Editorial Staff, August 15, 2018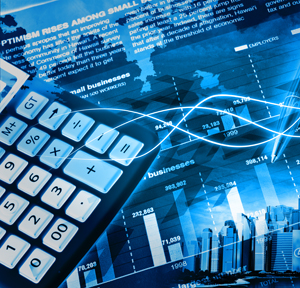 The US investment house reckons now the time is wise to begin taking some risk "off the table" in the credit field, given the likely path of interest rates and other forces.
The rise of corporate credit may not hit the buffers, with a sharp deterioration in investor sentiment unlikely to kick in for up to two years from now, but wealth managers should begin to take some risk off the table, argues State Street Global Advisors.

The US administration's corporate tax cut of late last year and some other forces have enabled the current credit cycle – going on for more than nine years – to extend further than might otherwise have been the case, Chris Ingle, portfolio manager at the US firm, said in a note.

"After a decade of easy monetary policy, regulatory change, demographic pressures and the rise of private credit, this has been one of the longest credit cycles in history. While cyclical factors such as monetary policy, debt levels and corporate activity all indicate that we are approaching the end, we still see no obvious catalyst for spreads to blow out and expect that global growth will persist into 2019," Ingle said in a note.

"When the end does come, it will likely be driven by a sharp reversal of sentiment, so investors should be prepared. Taken in aggregate, economic and credit indicators suggest this is still 18 to 24 months away. In the meantime, it may be prudent to take some risk off the table but not de-risk entirely as there is some headroom left. Instead, investors should be tactical with their allocations, opt for quality and move higher up the credit spectrum in both high yield and investment grade," he continued.

So far, markets haven't witnessed the kind of sustained widening of credit yield spreads that typically come before equities fall and, later, a recession, he said.

"While most central banks around the world have already started or are expected to start tightening policy, the gradual normalization of rates from excessively low levels is likely to be a slow burn for companies rather than a major shock, at least while inflation remains contained," he said.

A decade of ultra-low or, in the case of some countries, negative official interest rates, coupled with relatively flexible labour markets and fairly stable oil prices have helped keep a lid on inflation – creating a benign environment for central banks such as the US Federal Reserve, Ingle said. Even so, the Fed has started to put up interest rates.

"Nonetheless, the pertinent question for investors, particularly in the US, remains: when will higher rates start to bite into company earnings and filter through into share prices? The majority of companies are in a position to meet their debt payments if rates rise slowly and remain relatively low. However, interest coverage ratios have been trending downwards since 2013, especially in the energy market, which suffered when oil prices fell sharply in 2015-16, but has since begun to recover," Ingle said.

"Moreover, corporate net cash flow positions are weaker than a few years ago, while corporate debt has grown as mergers and acquisitions (M&A) and share buyback activity has increased. More lower-quality investment grade (IG) bonds (BBBs) have been issued to fund this corporate expansion, making up a bigger proportion of outstanding debt. In aggregate, debt levels are now at post-crisis highs, leaving companies more exposed to interest rate rises (though perhaps more focused on productivity gains)," he said.
SSGA is part of Boston-headquartered State Street.