What Military Personnel Bring To Wealth Management
Tom Burroughes, Group Editor , August 14, 2018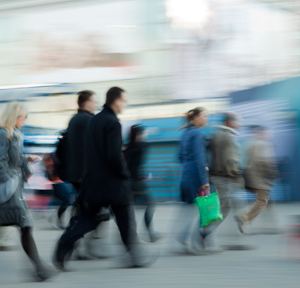 This publication talked to a number of serving/former military personnel about their experiences and how they can be applied to managing money and advising high net worth clients.
And the lessons of being in the military are many, and they translate over, he said. "Whether you're in the boardroom or on the battlefield, you need good people around you in order to make informed decisions. Everyone brings something different to the table, and a good leader can tap into each person's individual strengths, and use their collective expertise to achieve a common goal. Being the boss doesn't mean you get to make calls alone. As the boss, you need to understand your own weak spots, hire smart people to fill in those gaps, and trust them to make good decisions."
The shift to civilian work had its challenges.
"Money can be intimidating when you grow up without a lot of it, and all of a sudden, I was working with millions and millions of dollars. So, that was intimidating at first," Collins said.
On the flipside of the coin, military life gave him certain abilities.
"The easiest part about transitioning into finance was having conversations most people would find difficult. Throughout my military career, I had to be the bearer of a lot of bad news – we're talking life and death stuff. That really helped to put things into perspective," Collins said.
Matt Stephens, premium wealth management consultant at HD Vest Financial Services, a US firm, enlisted in the Louisiana Army National Guard to help fund part of an undergraduate degree, and served in Iraq, deploying to the country in 2010. He continues to be an Army reservist, with the 345th Tactical Psychological Operations Company. He has worked predominantly in financial services and said his employers have been supportive when he's been on active duty.
"The Army has helped me to develop significant real world skills, particularly those that apply to a career in financial services and wealth management. In military service, you're made to live with those that you work with. It forces you into an environment of tolerance and understanding in so many ways. As a leader in the military, you are put into a position to manage a group of people that you may not like, would not normally pick, and may not be easy to work with. It is up to that military leader to form these individuals into what they need to be successful in their current mission, as well as position them for success in the event they are thrust into a leadership position themselves. The military forces their leaders to create other leaders, which is not an easy task," he said.
"The military also teaches crucial interpersonal skills that translate incredibly well into the financial services sector. In wealth management, one crucial skill is understanding a client's actual need. Often times a client will present you with their concerns, but not with what they really need. It is up to the financial advisor to penetrate through the noise and heuristics to find what a client is actually concerned with or rather what the client should focus on in order to accomplish their goals. In addition to this skill, it is crucial that military leaders connect with their peers and subordinates and build an inordinate amount of trust in a short period of time. This is incredibly beneficial in the financial services sector as clients need to feel connected with their advisors and need to feel that they can trust their advisors judgment and decision-making capabilities," he added.