Court Dismisses $8 Billion Lawsuit Against Hedge Fund Luminary
Tom Burroughes, Group Editor , April 5, 2018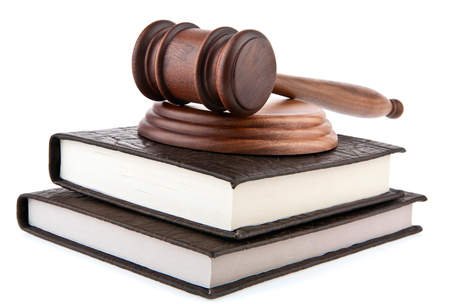 A court has thrown out a case claiming that the hedge fund business spread false rumors against an insurance business.
A New Jersey court has dismissed a 12-year-old, $8 billion lawsuit against hedge fund chief Steven Cohen that had accused him and his former firm SAC Capital Advisors LP of plotting with other hedge funds to spread false rumors about Fairfax Financial Holdings, hoping to "crush" or "kill" the insurer.

The New Jersey Superior Court late last week ruled that case did not belong in New Jersey courts, according to the New York Post and other news media.

Fairfax had alleged it was subjected to a four-year long "bear raid" by hedge funds - also including Jim Chanos' Kynikos Associates and Daniel Loeb's Third Point - saying they were behind negative analyst reports and media coverage as they shorted the company's stock. Charges against Kynikos and Third Point were previously dropped but the case against SAC was revived last April.

The lawsuit had come as Cohen prepares to relaunch his firm as a hedge fund to enable it to manage outside investors' cash after he was banned from the securities sector for two years.

"Boys Club" claims
In another case (see report on Feb 14, 2018), a female executive at Cohen's investment house reportedly filed a lawsuit claiming the company is a testosterone-fuelled "boys' club" where women have their bodies commented on, are belittled and paid less than men. The lawsuit, filed in federal court by a current employee of Point72 Asset Management, depicted a toxic work environment for women, the New York Times reported. Women with years of experience were often referred to as "girls" or "sweethearts", and some were excluded from meetings deemed for men only, the lawsuit said. Cohen was not personally accused of inappropriate behaviour in the lawsuit.

In a statement on that case, Point72 reportedly said: "The firm emphatically denies these allegations and will defend itself in a more appropriate venue than the media. We stand by our record of hiring and developing women. In an industry where women are historically underrepresented, the hundreds of women at Point72 are vital members of every part of our organization."

The NYT, quoting unnamed sources, reported on March 17 that Douglas D Haynes resigned as president of the firm. Haynes, a former executive at McKinsey & Company who joined Point72 in 2014, is named as a defendant in the suit. The newspaper said the firm confirmed Haynes's departure to employees in a letter.

Cohen's previous firm, SAC Capital Advisors, shut down in 2014 after it pleaded guilty to insider trading. The Securities and Exchange Commission slapped Cohen with a two-year ban from the securities industry. He was not formally charged, however.

To manage his personal fortune, he created Point72, which has more than 1,000 staff.

Since his ban expired at the end of last year, Cohen has been preparing to relaunch Point72 as a hedge fund to enable it to manage outside investors' money.