EXCLUSIVE: Winners Of The Family Wealth Report Awards For 2018
Tom Burroughes, Group Editor, New York City, March 9, 2018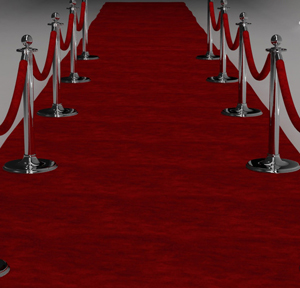 Here are the winners of last night's industry awards.
Practitioners in North America's wealth management industry joined their peers at the sumptuous surroundings of New York's Mandarin Oriental hotel, near Columbus Circle, for this year's annual Family Wealth Report awards. Oustanding figures and firms in the sector were honored, with winners across a range of categories. Full details of the awards can be seen here.
The team at Family Wealth Report reiterate their congratulations to winners and to those who made the shortlist.

NORTH AMERICAN FAMILY OFFICE CATEGORIES
MULTI-FAMILY OFFICE (NEW ENTRANT)
WINNER
PagnatoKarp
MULTI-FAMILY OFFICE (up to and including $2.5 billion AuM/AuA)
WINNER
Delegate Advisors
MULTI-FAMILY OFFICE ($2.5 billion to $5 billion AuM/AuA)
WINNER
Matter Family Office
MULTI-FAMILY OFFICE ($5 billion to $15 billion AuM/AuA)
WINNER
Ascent Private Capital Management of US Bank
MULTI-FAMILY OFFICE ($15 billion AuM/AuA and above)
WINNER
Bessemer Trust
MULTI-FAMILY OFFICE (client initiative)
WINNER
Pitcairn
PRIVATE BANKING CATEGORIES
NORTH AMERICAN PRIVATE BANK
WINNER
Citi Private Bank
INVESTMENT & ASSET MANAGEMENT CATEGORIES
PRIVATE CLIENT INVESTMENT PLATFORM
WINNER
CIBC Atlantic Trust Private Wealth Management
RESPONSIBLE INVESTING/ESG/IMPACT INVESTING
WINNER
OppenheimerFunds
INNOVATIVE INVESTMENT SOLUTION OF THE YEAR
WINNER
Envestnet
ALTERNATIVE ASSET MANAGER
WINNER
Citi Private Bank
BEST OUTSOURCED CIO
WINNER
Tiedemann Wealth Management
BEST ASSET MANAGEMENT FIRM SERVING FAMILY OFFICES AND PRIVATE BANKS
WINNER
OppenheimerFunds
MARKETING/PR CATEGORIES
BEST MARKETING OR PR CAMPAIGN
(Online, print, brand launch/relaunch)
WINNER
Foundation Source
PRIVATE CLIENT - PRIVATE CLIENT (LEGAL & FIDUCIARY) CATEGORIES
LEGAL TEAM OF THE YEAR
WINNER
Handler Thayer
FIDUCIARY OR TRUST SERVICES
WINNER
Fiduciary Trust Company
WEALTH PLANNING
WINNER
Hawthorn, PNC Family Wealth

CONSULTANTS TO PRIVATE CLIENT CATEGORIES
TAX ADVICE
WINNER
PKF O'Connor Davies
PHILANTHROPY ADVICE
WINNER
Anchin Private Client
FAMILY OFFICE MANAGEMENT CONSULTANCY
WINNER
Oakbrook Solutions
FAMILY WEALTH COUNSELLING
WINNER
Family Wealth Advisors
TECHNOLOGY CATEGORIES
PORTFOLIO MANAGEMENT
WINNER
Envestnet | Tamarac
CLIENT COMMUNICATIONS
WINNER
Redtail Technology
CLIENT REPORTING
WINNER
RISCLARITY
COMPLIANCE
WINNER
BNY Mellon's Aldbridge
CRM SYSTEM
WINNER
SS&C SALENTICA
OUTSOURCING/BUSINESS PROCESS OUTSOURCING
WINNER
FIS
ACCOUNTING
WINNER
SEI Archway
ON-BOARDING
WINNERS
Appway – Joint Winner
Wealth Dynamix – Joint Winner
INNOVATIVE CLIENT SOLUTION (TECHNOLOGY ORGANIZATIONS)
WINNER
Empire Software
INNOVATIVE CLIENT SOLUTION (OTHER ORGANIZATIONS)
WINNER
RBC Wealth Management
CHANGE MANAGEMENT PROCESS/BEST IMPLEMENTATION OF A TECHNOLOGY SOLUTION
WINNER
SEI Private Wealth Management
INSURANCE CATEGORIES
BEST INSURANCE BROKERAGE PROVIDER
WINNER
Crystal & Company
BEST INSURANCE UNDERWRITER
WINNER
PURE Insurance
SPECIAL WEALTH MANAGEMENT CATEGORIES
CYBER SECURITY
WINNER
Schillings

SECURITY CONSULTING & RISK MANAGEMENT
WINNER
RANE
ART & PRIVATE COLLECTIONS
WINNER
Citi Private Bank
LEADERSHIP CATEGORIES
LEADING INDIVIDUAL (MFO)
WINNER
CIBC Atlantic Trust Private Wealth Management – Jack Markwalter
LEADING INDIVIDUAL (Service product provider)
WINNER
Envestnet – James Lumberg
WOMEN IN WEALTH MANAGEMENT (Individual – Wealth Management Organizations)
WINNER
CIBC Atlantic Trust Private Wealth Management – Kimberly A Dwyer – Highly Commended
Pitcairn – Leslie C Voth
WOMEN IN WEALTH MANAGEMENT (Individual – Other organizations)
WINNER
Mack International – Linda Mack
WOMEN IN WEALTH MANAGEMENT (Company contribution)
WINNER
Ballentine Partners
OUTSTANDING CONTRIBUTION TO WEALTH MANAGEMENT THOUGHT LEADERSHIP (Individual – Wealth Management Organizations)
WINNER
Ascent Private Capital Management of US Bank – Michael Cole
OUTSTANDING CONTRIBUTION TO WEALTH MANAGEMENT THOUGHT LEADERSHIP (Individual – Other Organizations)
WINNER
Wealth Legacy Advisors – Susan R Schoenfeld

OUTSTANDING CONTRIBUTION TO WEALTH MANAGEMENT THOUGHT LEADERSHIP (Company – Wealth Management Organizations)

WINNER
Bessemer Trust
OUTSTANDING CONTRIBUTION TO WEALTH MANAGEMENT THOUGHT LEADERSHIP (Company – Other Organizations)

WINNER
Shaking The Tree
LIFETIME ACHIEVEMENT
Mel Lagomasino
WE Family Offices