Investors: Keep Cool In Times Of Turmoil, Say Wealth Managers
Josh O'Neill and Tom Burroughes, February 7, 2018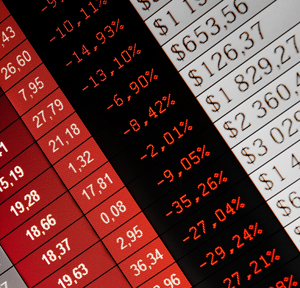 Generally speaking, wealth managers had one key message for investors amid yesterday's global market rout: don't get cold feet.
European equities recovered this morning during their morning trading session while US stock futures (at the time of writing around 11:00 GMT) indicated further declines. The global selloff to stocks in the past few days, which have wiped an estimated $4 trillion off values, have prompted investors to wonder if the almost decade-long bull market is over. But wealth managers have urged people to remain calm.

The Stoxx Europe 600 Index was on course for its first rise in eight days (source: Bloomberg); in Asia, Japan's indices rose slightly; China's stocks fell.

The closely-watched CBOE Volatility Index, or "VIX", sometimes dubbed the "fear index" because its level tracks implied volatility in US stocks, had declined on Tuesday but edged higher today.
Yesterday, across the world, major indexes took large losses. Germany's DAX, France's CAC 40, the UK's FTSE 100 and the broad Euro Stoxx 50 all dropped by more than 3 per cent on opening. By close, large indexes on the continent were still down between 2 and 3 per cent. The European dip yesterday followed a beating taken by US stocks on Monday. The Dow Jones industrial average fell by nearly 1,200 points, a record single-day drop in terms of points. The S&P 500 and the Nasdaq tumbled 4.1 per cent and 3.8 per cent, respectively. Asian indices were also hit hard yesterday; Japan's Nikkei Stock Average was on course for its biggest one-day point drop since 1990, but instead closed down 4.7 per cent, its largest decline since the UK's vote to divorce the European Union.

Gold trading on BullionVault, the online market for physical precious metals, jumped in response to the slump in world stock markets. The platform, used by 70,000 private investors, reported that trade in gold surged 159 per cent above its prior 30-day average.

The recent turbulence is said to have been caused by concerns that US inflation could force the Federal Reserve to tighten monetary policy faster than had initially been forecast. Others had suggested a market correction was long overdue, as stocks, generally speaking, seem overvalued in many cases when the fundamentals are examined.

But although markets are still turbulent, wealth managers have urged investors to keep a level head, with some suggesting to buy the dips when possible.

"In times like this, it is important to take a step back and assess current fundamentals and their potential impact on the markets. Are there fundamental issues that change our outlook or has the market just gotten ahead of itself? We are inclined to think the latter as our outlook continues to be positive for both domestic and global GDP growth and corporate earnings, and we have no reason to suspect that this market correction will have any bearing on the momentum in either economic growth or corporate fundamentals. In light of that, as the market has come down almost 10%, valuations that otherwise were beginning to look a bit stretched, are generally now a bit more reasonable," CIBC Atlantic Trust said in a note yesterday.

"For now, we look at the correction as a pause that will allow for a better base from which the bull market may resume, accompanied by more normal levels of volatility. Analytically, a return to normal is nothing to fear. However, investor emotions may be a different matter. After this period of virtually uninterrupted ascent, many investors may be less likely to shrug off a 8% pullback as the ordinary course of events. Overreaction leads to bad investment decisions. Our role is to pay close attention to what markets are telling us and make a sensible appraisal of opportunities and risks given each client's objectives. While the [CIBC Atlantic Trust] asset allocation committee expects a further upward bias to stock market returns overall this year, we advise clients to expect a bumpier ride than recent history would suggest," it said.

Don't panic
"It feels a bit unpleasant, but our message is: don't panic," said Lukas Daadler, Robeco's chief investment officer. "One of the main characteristics of this sell-off is that it is equities – normally you would expect all risky assets including high yield bonds and emerging market debt to also sell off, but losses in these asset classes have been small."

He continued: "As such, this seems to indicate that this is much more of a technical correction, especially in stocks that were continuing to go up and up without any reason. They had become rather overbought, so at some point you are going to get a correction."

Monica Defend, head of strategy at Amundi, Europe's largest asset manager, said that "while for the time being we remain cautious, we will be ready to actively exploit opportunities which could be brought by this wave of volatility resurgence".

At UK private bank Coutts, Sven Balzer, head of investment strategy, said the market dips showed "little more" than a "much needed market correction after a long period of strong performance". He added that the global economic outlook remains strong and "there are no signs of a US recession, which usually heralds a wider sell-off". He and his firm are also "ready to take advantage of any opportunities that may arise," he said.

Guy Foster, head of research at Brewin Dolphin, a UK wealth manager, said while the quasi-crash "may feel traumatic, it was not in many ways surprising".

Foster said: "The real challenge for investors after an environment of very low volatility is that they may be unnerved as it 'normalises'. More volatility means more opportunity for active investors with strong nerves. We see the recent sell off as validating rather than challenging that assessment.

"We expected volatility to pick up, as central bankers, who had hitherto been smoothing the path for investors with unnatural amounts of liquidity, have been trying to quietly withdraw their support.

"Interest rates are rising at a time when the economy needs money for the increased corporate investment activity which is taking place. That means there won't be the constant flow of money into the equity market which has been supporting prices over the last couple of years," he said.