US Investors Continue To Expect Above-Trend Growth, Below-Trend Inflation In 2018 - Survey
Robbie Lawther, Reporter, December 20, 2017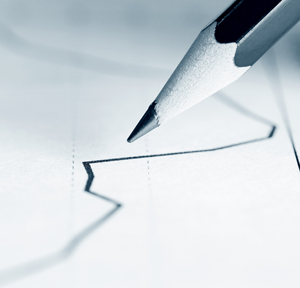 The survey shows investors think a bull run in stocks has further to go.
The stock market has been on a tear this year but investors don't think the good times cannot continue to roll.
Around 54 per cent of US investors expecting above-trend growth and below-trend inflation in the next 12 months, just two points lower than last month's record high, according to a Bank of America Merrill Lynch survey.

BofAML's December Global Fund Manager Survey was conducted between December 8-14; and 203 panellists with $558 billion assets under management participated in the survey.

It also found the net balance of investors believing they are taking above-normal risk (the balance is calculated by subtracting those taking an above-normal level of risk from those who are taking the opposite) fell slightly from a record high last month to 11 per cent; the net share of investors taking out protection against a correction in markets increased this month to -34 per cent.

Also, average cash balance rose for the first time in four months, to 4.7 per cent from 4.4 per cent last month, back above the 10-year average of 4.5 per cent.

Long Bitcoin is considered the most crowded trade (32 per cent) for the second time this year, followed by long FAANG+BAT (29 per cent) and short volatility (14 per cent).

A policy mistake by the Fed/ECB continues to be the top tail risk cited by investors (23 per cent); the top three are rounded out by a crash in global bond markets (15 per cent) and a Chinese debt crisis (14 per cent).

Two-thirds of respondents expect U.S. tax reform to result in higher bond yields and higher stocks next year; only three per cent think it will lead to lower yields and stocks. Investors are split on expected timing of equity markets peaking in 2018: 25 per cent see a peak in Q1, 30 per cent in Q2, and 28 per cent in the second half of the year. The percentage of respondents saying bond markets are overvalued rose to net 83 per cent, back close to record high in October (85 per cent).

When asked about preferred regions, the UK continues to be deeply out of consensus with investors, falling again to a new record low of -39 per cent since 2001.

"Despite surging credit and equity markets, investors increased their cash balance back into buy territory," said Michael Hartnett, chief investment strategist at BoA Merrill Lynch. "This paves the way for more risk asset upside in the beginning of 2018."