Family Office
Successful Wealth Firms Entice Advisors With Strong Culture As Labor Gap Looms - Study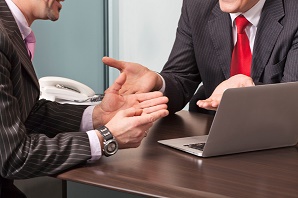 The wealth industry has its "gaps", such as the "advice gap", but what of the "labor gap" as the average age of advisors rises faster than that of the overall population? A study by FOX looks at what the smart firms are trying to do.
Wealth advisors are changing the workplace to cope with a potential gap between rising demands for advice and a potential lack of available talent among younger adults, according to a study from Chicago-headquartered Family Office Exchange.
Successful firms use a strong culture and values focus as assets, using these to win new talent, the FOX study said. Data was collected from a total of 22 firms from among multi-family offices and wealth advisors. Fieldwork for the study took place from mid-December 2016 through the end of January 2017. The report acknowledged input from organizations such as Rockefeller & Co, Pitcairn, Gresham Partners, Abbot Downing and Signature Family Wealth Advisors.
A labor gap exists because there are not enough Gen Xers to replace retiring Baby Boomers, FOX said. Demand for talent outstrips supply in the ultra-wealth market, exacerbated by the hiring needs of existing firms as well as the entrance of new competitors. Successful firms are using an attractive culture, technology savvy, and lifelong learning to recruit and retain new talent, the report said.
Some 80 per cent of advisors said supporting a better client experience was a talent strategy priority; 70 per cent said meeting staff planning and succession needs was a priority; 65 per cent identified increased employee satisfaction and/or engagement as a priority. Only 25 per cent said "adapt employee behavior" was a priority.
The labor "gap" concern has been around for some time. For example, in 2014, Cerulli Associates noted that the average age of financial advisors is 50.9 and 43 per cent are over the age of 55. This publication has been told that the age profile of US advisors is a potential problem given the need among Millennials for financial advice from those who can understand – or say they can – their concerns.
Family Wealth Report, in talking to US wealth managers in recent months, has been made aware of how significant an issue this talent crunch is. One senior manager in New York told FWR that it is one of the most serious challenges the sector faces. There is expected to be an inter-generational wealth transfer in North America of around $30 trillion over the next few decades, creating big demand for advice.
"Wealth advisors are making great strides to catch up with some of the best firms in any sector on delivering memorable client experiences that delight ultra-wealthy families. They also have recognized the importance of the employee experience as a way to attract, motivate, and retain millennial employees who are beginning to dominate the workplace. Fortunately, enhancing the employee experience helps deliver on a better client experience as well as a more satisfied and engaged employee base," David Toth, Director of Advisor Research and author of the study, said.