Deutsche Bank Refuses To Pass Trump's Financial Information Over To Congress Committee
Robbie Lawther, Reporter, June 9, 2017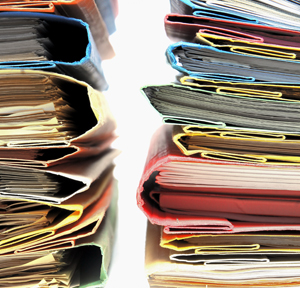 The German bank has said it will not pass over information to the committee due to US privacy laws.
Deutsche Bank has said it is not allowed to share information it may have about President Donald Trump's possible ties to Russia through his finances despite a request from a US Congress committee.

In a letter to Congress yesterday, as also shown by Germany's largest bank on its website, it said it was barred from sharing any information about Trump's finances due to US privacy laws.

"We hope that you will understand Deutsche Bank's need to respect the boundaries that Congress and the courts have set in an effort to protect confidential information," said Deutsche's lawyers, Akin Gump Strauss Hauer & Feld in the letter. "Federal law requires that financial institutions such as Deutsche Bank maintain the privacy of their customers and the confidentiality of information relating to those customers.

"So, while we seek to cooperate, we must obey the law."

This reply follows a request to Deutsche for information about the Republican president on May 23 from five peers in the House of Representatives Financial Services Committee.

This publication had reported in February that, Deutsche Bank had carried out an internal examination of Trump's personal account to see if he held any suspicious ties to Russia. The bank was seeking evidence of whether its recent loans, on the grounds of real estate ventures, to Trump were perhaps underpinned by financial guarantees from Moscow.

The request by the five peers was to get the bank to share what it might know about Trump's ties to Russia after its internal investigation.

The Democrats do not have the power to force Deutsche to pass information to the committee, but it does have subpoena power. This would mean that Republican committee members, who make up the rest of the panel, would have to cooperate with the Democrats.

No Republicans signed the request letter.