Abbot Downing Brings In Family History Expert, Author
Eliane Chavagnon, March 10, 2017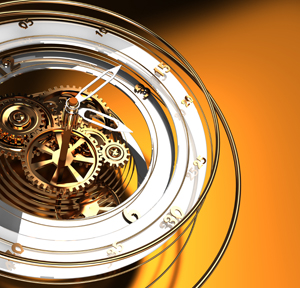 Abbot Downing has made a senior appointment as it looks to provide families with "experiential opportunities" that support cross-generational engagement, connectivity and wealth continuity.
Historian and author Mark Speltz has joined Abbot Downing, Wells Fargo's ultra high net worth business, to help families use their knowledge of their past to protect and grow their wealth.
The hire continues a trend that has seen wealth managers and other industry players think more holistically about what are the core pillars required for effective, personalised financial planning that also address the impact of wealth.
Abbot Downing's family and business history team, for example, identifies documents that chart the geographic, social, economic, political, religious and cultural circumstances that may have shaped a family's businesses, lives and reputation. The firm's family dynamics and education team, meanwhile, builds on this work work by helping clients develop strategies for family communication and decision-making.
Speltz, who is now part of the Wells Fargo Family and Business History Center, previously headed up the family history team at American Girl Brands, a subsidiary of Mattel. Among other responsibilities, he was responsible for the historical accuracy and authenticity of the company's books, products, movies, and marketing efforts that reach millions of children and their families.
"We believe strongly in the importance of this work and continue to invest in these capabilities to serve our unique client segment," said Arne Boudewyn, head of family governance and education services at Abbot Downing.
"Families in this niche understand that it is as essential to manage the impact of wealth as the wealth itself. Wealth creators often succeed through hard work and perseverance. By the time you get to the third generation—a critical juncture for whether they will keep the wealth or not—it's important to show that generation what's behind the wealth, how fortunes are made and what it takes to preserve and perpetuate a healthy family legacy," Boudewyn said.
Speltz's latest book, called North of Dixie: Civil Rights Photography Beyond the South, was published in November 2016 by the J Paul Getty Museum.
In a similar move last May, Abbot Downing took on Nancy Amick as a leadership coach to focus on succession planning and the development of next-generation family business leaders. The firm said at the time, and has reinforced this week, that it has logged a 40 per cent rise in requests over the past year or so related to helping prepare next-generation leaders for roles in family businesses, and to prepare heirs for the responsibilities of wealth.