Deutsche Bank Tight-Lipped Over Developments In US Legal Battle
Josh O'Neill, Assistant Editor , February 16, 2017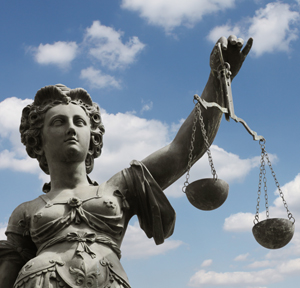 A decision taken by a US judge to dismiss a lawsuit against Germany's largest lender adds to its long list of legal headaches.
A US judge has dismissed Deutsche Bank's bid to dismiss a lawsuit that alleged it delayed foreign exchange trades to take a "last look" at how prices were fluctuating, a move that enabled Germany's largest lender to turn a profit at customers' expense.

Earlier this week, US District Judge Lorna Schofield in Manhattan said investors led by Axiom Investment Advisors can pursue breach of contract claims over trades on Deutsche Bank's "Autobahn" platform and on multi-dealer electronic communications networks (ECNs).

The decision came nearly a year after UK-based bank Barclays agreed to pay $50 million to settle a similar lawsuit presented by Axiom Investment Advisors over its trading platform.

Frankfurt-headquartered Deutsche Bank is among many that have been accused by regulators of rigging prices within the foreign exchange market, which trades roughly $5.3 trillion per day.

Axiom Investment Advisors alleged that starting in 2003, Deutsche Bank arranged for algorithms used by its Autobahn platform and other ECNs to delay trade processing by "at least several tenths of a second".

Although this time frame may seem insignificant, such a minuscule delay can be massively advantageous to banks, as it can enable them to reject trades whose terms they dislike, or to alter the prices.

New York-based Axiom Investment Advisors alleged that Deutsche Bank's delays cost investors millions of dollars.

Deutsche Bank declined to comment.

Judge Schofield said Autobahn's terms of service were ambiguous as to whether a binding agreement to trade arose when a customer's trade instruction was carried out, which would have permitted Deutsche Bank a so-called last look, or when a matching algorithm was received, which would have prevented a last look.

George Zelcs, a lawyer for Axiom Investment Advisors, reportedly said in an email that the decision allowed his clients to pursue "last look" claims on behalf of other investors.

The German banking giant is currently embroiled in numerous litigation cases and the latest development in the US adds to Deutsche Bank's long list of legal woes.

Earlier this week, Deutsche Bank's Russian unit said it was working with the country's tax authorities over investigations into back taxes potentially owed by the lender, just weeks after it spent millions of dollars to resolve a major money laundering scandal related to the nation.

Last week, the managing director of its Israel operation was arrested amid authorities' probes into suspected tax offences.

Last month, Deutsche Bank reached a $7.2 billion settlement with the US Department of Justice over its sale of toxic mortgage-backed securities before the financial crisis.

The fine will undoubtedly deliver a hefty blow to the bank's balance sheet and it is consequently set to slash up to 17 per cent of staff globally in its equities division as it tries to kick-start recovery efforts, this publication understands.

Family Wealth Report will continue to monitor the case involving Deutsche Bank and Axiom Investment Advisors and will update coverage accordingly.