1MDB Socialite Low Taek Jho's Trusts Move To Stifle US Asset Seizures
Josh O'Neill, Assistant Editor , February 15, 2017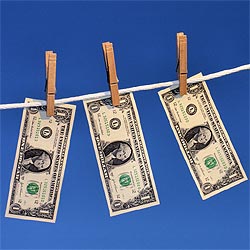 Low Taek Jho, who remains in hiding, is currently at the epicentre of worldwide probes into alleged money laundering connected to the scandal-hit 1Malaysia Development Berhad fund.
Trusts that hold hundreds of millions in assets the US alleges Malaysian financier Low Taek Jho acquired with cash siphoned from a state-owned investment fund are reportedly seeking to file late claims in the US Department of Justice's forfeiture lawsuits.

The trusts filed their requests earlier this week in Los Angeles' federal court, media reports stated, where the DoJ filed more than a dozen cases to recover more than $1 billion in real estate and other assets that the government claimed were purchased by Jho, a notorious playboy with Hollywood ties who was at the epicenter of worldwide probes, and his accomplices with money stolen from 1Malaysia Development Berhad.

The state-owned investment fund, more commonly known as 1MDB, is currently the subject of money laundering investigations in at least six countries including the US, Switzerland, Singapore and, most recently, Australia. In recent months, the fund has seen multiple fines, indictments and jail sentences handed down to nefarious former bankers over their affiliations with the fund.

Bids to sidestep the court-ordered deadline to file claims comes just weeks after a New Zealand court ruled that Jho's family could change trustees holding their assets, a decision that could have stymied US authorities' seizure attempts.

Jho's family members previously tried to intervene in litigation as beneficiaries of the trusts because Switzerland-based trustees had declined to do so as they were afraid of bring prosecuted amid a global game of investment hide-and-seek.

"The government seeks to win this case on procedural technicality rather than on the merits of its claims," lawyers brought on by the new trustees reportedly said.

The Jho family assets include a $380 million stake in New York's Park Lane Hotel, a $107 million interest in EMI Music Publishing, a $35 million Bombardier jet, and a $30 million penthouse at Time Warner Center in New York.

Jho, who is renowned for his escapades with celebrities such as Lindsay Lohan and Paris Hilton, is also friends with Riz Aziz, a stepson of Malaysia's prime minister and a producer of Martin Scorsese's "The Wolf of Wall Street", a movie which the US alleges was funded with money stolen from 1MDB.

Earlier this month, Singapore authorities placed the heat on the 1MDB high flyer, who remains in hiding, after they seized a $35.4 million private jet belonging to him.