EXCLUSIVE: Broaching The Difficult Topic Of Health In Wealth Management
Eliane Chavagnon, Editor - Family Wealth Report, November 5, 2015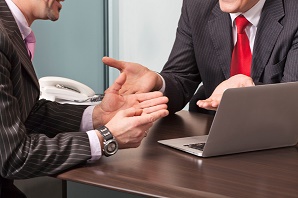 Experts recently discussed the important issue of how clients' health affect their wealth, and how advisors can help bring up the important issues surrounding this.
Issues around healthcare – one of the fastest-growing retirement costs in the US – have bubbled up high on the wealth management industry's agenda as Baby Boomers edge closer to retirement and increasing longevity expands family inter-dependencies.
Studies have shown that, beyond the basics, there is a major opportunity for financial advisors to serve as a resource on healthcare issues. US Trust said earlier this year, for example, that the wealthy regard investing in their health as important as investing to build wealth, and that health is the number one element required for "a life well-lived." However, emotional barriers often prevent families from talking openly about health and wealth issues, which in some cases are overlooked entirely.
The third and final panel of the Family Wealth Report Summit last month was focused on what advisors can do to facilitate sensitive health-related conversations with and between family members, and also touched on industry recruitment and training issues surrounding this.
Chaired by Bruce Weatherill, chairman of Family Wealth Report, the panel featured: Paul Cummings, regional managing director at Abbot Downing; Kemp Stickney chief fiduciary officer and head of family wealth at Wilmington Trust; and Michael Zeuner, managing partner at WE Family Offices.
The first question from Weatherill was to Cummings, who was asked whether he agrees that the subject of health has become a much bigger component of "holistic" wealth management. Cummings agreed wholeheartedly, saying that this has in fact been driven by many (although not all) clients at Abbot Downing – Wells Fargo's ultra high net worth business. Importantly, health-related concerns are increasingly being brought up by younger family members, who are thinking about these issues through a much deeper, multi-generational financial planning lens, he said.
The topic of health in a wealth management framework used to be centered primarily on issues affecting older individuals, but this is changing, Cummings said. "People are now starting to view it as something that really warrants disciplined management and advocacy."
Zeuner emphasized the importance of viewing and addressing healthcare as a crucial aspect of clients' overall wealth management picture, rather than in a silo. One way of rationalizing what is sometimes perceived by people as a scary topic involves transferring the personal element of health to a more strategic one – and early on in the client relationship – Zeuner noted.
"If you think about managing your wealth like a well-run company, then you get into things like what is your strategy, your leadership team, what is your succession plan and how do you choose vendors," he said. "Health fits in with leadership, succession and talent development. It's an integrated issue around the entire wealth enterprise. It requires identifying all the different risks that exist to that enterprise, and what is being done to address them."