Tax
Swiss Private Bank Signs NPA With Justice Department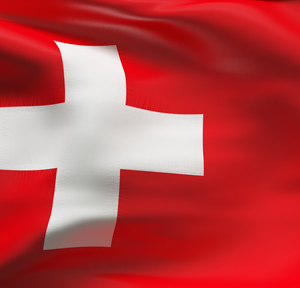 The Swiss private banking arm of Spain's BBVA Group is the latest to reach a resolution under the department's Swiss Bank Program.
Zurich-based BBVA Suiza has signed a non-prosecution agreement with the US Department of Justice over undeclared accounts. The bank will pay a penalty of $10.39 million.
The program was introduced in 2013 to give Swiss banks the opportunity to resolve potential criminal liabilities in the US by advising the DoJ by the end of 2013 that they had reason to believe that they had committed tax-related criminal offenses in connection with undeclared US-related accounts. It has most recently seen the likes of Schaffhausen-based SHKB and Basel-based Finacor sign similar agreements with the department to avoid prosecution.
"Swiss banks such as BBVA Suiza are providing detailed information regarding their efforts to conceal US-related accounts, and are turning over the names of individuals and entities that facilitated this criminal conduct," said acting assistant attorney general Caroline Ciraolo of the Justice Department's tax division. "With each agreement, we are lifting the veil of secrecy shrouding those that assist accountholders in the evasion of their US tax obligations."
Since August 2008, BBVA Suiza held 138 US-related accounts with a total value of over $157 million. The bank permitted four groups of US taxpayers to maintain six accounts in the name of six offshore structures, specifically Panama corporations and British Virgin Islands companies, the DoJ said. It also offered the option to hold mail at BBVA Suiza and provide Swiss travel cash cards, which enabled one US client to access funds from undeclared accounts to spend in the US.
BBVA Suiza transferred the assets of accounts belonging to US taxpayer clients in ways that concealed the US nature of those accounts, such as through cash or check withdrawals, wire transfers and sham transfers to non-US relatives. The bank also removed some of its US taxpayer clients' names as joint accountholders, leaving only non-US persons as accountholders, or moved their assets into new accounts under the names of non-US persons. It subsequently treated these accounts as non-US-related, despite some relationship managers continuing to follow instructions from the US taxpayers formerly associated with the accounts.
Aside from the $10.39 million penalty, BBVA Suiza has agreed to cooperate in any related criminal or civil proceedings and demonstrate its implementation of controls to stop misconduct involving undeclared US accounts.