Summary Of Industry Moves In The Americas: June 2015
Eliane Chavagnon, Editor - Family Wealth Report, July 6, 2015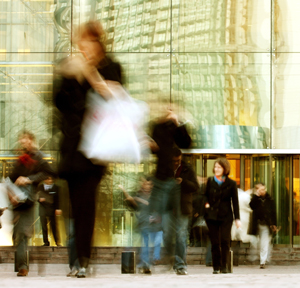 Here is a round-up of the senior moves covered by Family Wealth Report during the month of June 2015.
Bank of the West took on Steve Prostano to build out the firm's ultra high net worth business for individuals and families in the US with over $25 million in assets.
San Francisco, CA-based Prostano has around 30 years of experience designing, managing and growing businesses both in the US and abroad. Before joining Bank of the West, he was founder and managing partner at SPI Partners. He is also known for his stint as chief executive of Silver Bridge, which was acquired by Banyan Partners in 2013. Banyan Partners was in turn bought by Boston Private last year.
Family Wealth Advisors, a division of Bank of the West, will serve UHNW individuals, families, family offices, family foundations and non-profits, headed by Prostano.
Convergent Wealth Advisors, an independently operated affiliate of City National Bank, hired John Elmes as president. Elmes replaced Doug Wolford, who was appointed as CEO in 2014. His past experience includes senior roles at JP Morgan Private Bank, GenSpring Family Offices, Alex Brown and Arthur Andersen.
BNY Mellon hired Lillian Peters as a senior wealth director in Miami, FL. Peters, who reports to managing director Luis Castellanos, was formerly a regional director at SunTrust, where she was responsible for the firm's south and southwestern Florida wealth teams.
California-based Intellectus Partners, which concentrates on serving entrepreneurs, joined the Dynasty Financial Partners network. As well as investment management, wealth transfer, lending and philanthropy, Intellectus provides entrepreneurial advisory and venture services.
Prior to founding Intellectus Partners, David La Placa was a member of the client advisor executive committee and a managing director at Deutsche Bank Alex. Brown. Jay Casey, co-founder and president of Intellectus, is a former director, advisor and portfolio manager at Deutsche Bank. The pair have worked together since 2000 and were joined at Dynasty by Kelly Morton, vice president of client planning, and Tina Chan, vice president of operations and administration.
Andy Fent was appointed as a wealth management advisor at The Private Client Reserve of US Bank in Kansas City, MO. Fent previously worked at Commerce Trust, where he held roles including equity analyst, portfolio manager, market executive and director of relationship management.
Family Office Exchange, a global membership organization of enterprise families and their advisors, added two senior staff members in California to support its growing West Coast business. Karen Clark will be based in Santa Barbara as managing director of councils, and Linda Shepro will be based in San Diego as managing director of networks.
Clark joined FOX from Sandaire in London and in her new role will run several new peer councils, which bring together like-minded individuals for professional development and to focus on solving challenges they face in working with their families and their family offices. She joins Mariann Mihailidis and four other managers who run the current 13 FOX peer councils.
Meanwhile, Shepro joined from FDX Capital and will oversee the rollout of the six new FOX networks. Currently offered networks include: technology operations and data security; human capital; private family trust companies; and three investment networks: direct investing, strategic CIO, and endowment model investors. These were launched recently.