Bank Of The West Recruits Industry Veteran In UHNW Push
Eliane Chavagnon, Editor - Family Wealth Report, June 30, 2015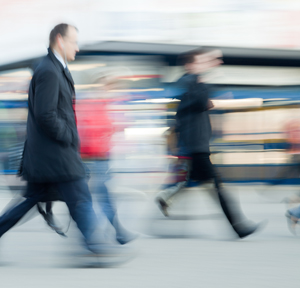 Bank of the West, a BNP Paribas subsidiary, has recruited Steve Prostano to deepen and formalize its ultra high net worth business in the US.
Bank of the West has taken on Steve Prostano to build out the firm's ultra high net worth business for individuals and families in the US with over $25 million in assets.
San Francisco, CA-based Prostano has around 30 years of experience designing, managing and growing businesses both in the US and abroad. Before joining Bank of the West, he was founder and managing partner at SPI Partners. He is also known for his stint as chief executive of Silver Bridge, which was acquired by Banyan Partners in 2013. Banyan Partners was in turn bought by Boston Private last year.
"While Bank of the West has always served UHNW clients, Steve was brought onboard to formalize and evolve the offering given his depth of experience and track record of accomplishment in this area," the firm told Family Wealth Report.
Family Wealth Advisors, a division of Bank of the West, will serve UHNW individuals, families, family offices, family foundations and non-profits, headed by Prostano.
Bank of the West Wealth Management provides wealth planning, investment management personal banking and trust services. The group is part of BNP Paribas' global wealth management business of some 6,300 professionals in 30 countries with over $10 billion in assets under management in the US and $372 billion globally as of March 2015.