Self-Directed Investors Want More Than Just Low Fees - Study
Eliane Chavagnon, Editor - Family Wealth Report, May 22, 2015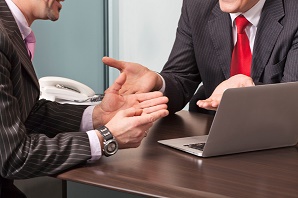 A new report by JD Power and Associates, the US-based global marketing and information services firm, looks at the mentality and preferences of "self-directed" investors.
Self-directed investors might not be looking for a full-time advisor, but they are increasingly seeking a "guidance-based" relationship to help them establish and track performance against their financial goals, according to a new report.
The findings of JD Power's US Self-Directed Investor Satisfaction Study point to a convergence between traditional self-directed and full-service models, and suggest that there is very much a place for self-directed investors even in the high-end wealth market. They are also particularly interesting given the wealth management industry's focus on the activities of younger clients, and how as their assets grow their financial needs become more complex. A recent report by Citi and the Economist Intelligence Unit said that "new wealth builders" - those with assets of between $100,000 and $2 million - are overwhelmingly self-directed investors, with 84 per cent taking direct control of their money.
According to JD Power's latest study, around two-thirds (66 per cent) of self-directed investors describe themselves as true do-it-yourself investors requiring no advisor input, while 21 per cent consider themselves "validators" who prefer to have a "sounding board" for their ideas. The remaining 13 per cent consider themselves "collaborators" who largely make decisions with help from some sort of advisor. The number of validators and collaborators is even higher among Gen Y and Gen Z (38 per cent) and women investors (38 per cent) - two critical and fast-growing segments of the investor market.
"We see somewhat of a convergence occurring between the traditional self-directed and full-service models, where more self-directed investors are looking for more than just low fees," Mike Foy, director of the wealth management practice at JD Power, told Family Wealth Report.
Guidance-based relationships are based on three things, JD Power said: communications; education resources and digital tools to help with financial planning/oversight and portfolio management.
"They [investors] want guidance, whether that's provided through technology or even – on an episodic basis – through a human being acting as a sounding board or second opinion for their ideas," Foy told this publication. "Gen Y and Z investors especially tend to be validators rather than delegators in their approach to investing, so even as their wealth accumulates over time, self-directed firms that offer robust guidance even without a personal financial advisor may be able to continue to attract and retain clients who might in the past have migrated at some point to the full service channel."
The study measured self-directed investors' satisfaction with their investment firm based on performance in six areas (in order of importance): interaction; account information; trading charges and fees; account offerings; information resources; and problem resolution. Overall satisfaction in 2015 averages 763 (on a 1,000-point scale), which is unchanged since 2014.