Compliance
FEATURE: Getting Ahead Of The CRM2 Curve – Part Two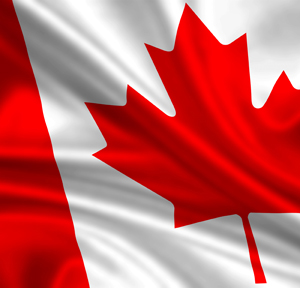 There are many opportunities lying within the challenges presented by Canada's incoming CRM2 rules, particularly in using performance reporting to enhance client engagement, experts tell Family Wealth Report, in the second section of a two-part feature.
See part one here.
The Canadian wealth management industry does seem to be broadly behind the "spirit of the law" when it comes to CRM2, but there is no doubt that there are significant challenges in adhering to the "letter" of it. "People are obviously taking this seriously, but it's consuming an awful lot of time," said Rebecca Cowdery, a compliance specialist at law firm Borden Ladner Gervais. In her view, the chidings of investor advocacy groups that institutions have lacked impetus need to be tempered with an acknowledgment of the "incredible amount of detail" CRM2 calls for. And, as well as the effort involved in the exercise, there is of course the sheer expense for firms to contend with too – both in terms of direct and opportunity costs.
PwC has predicted that 7 per cent of wealth management revenues globally will be eaten up by compliance costs in 2015; large banking groups are spending in the hundreds of millions on compliance each year and it is not unusual for a tenth of total headcount to be dedicated to this function today. It would therefore seem incumbent on institutions to try to garner as many business benefits as they can from the process of updating their systems and working practices. Taking necessary technology upgrades as a chance to maximize operational efficiency, minimize compliance risk and improve client satisfaction will go a long way towards making these investments look like just that, rather than another dead cost.
Indeed, some Canadian wealth managers have vocally welcomed CRM2 as a chance for the "good to win out" once full transparency over costs and performance is in place across the industry – which is, of course, the ultimate aim of the reform program. "From a business perspective, not only are we pleased that standards are put in place that make compliance and disclosure more comprehensive for both the firm and the individual advisor, we are also pleased that the competitive landscape is now on a more even playing field," said RBC Wealth Management's CEO for Canada, David Agnew. "This will make it much easier for clients to compare investment firms when assessing the overall wealth management experience and value provided."
Mike Hendy, VP for North America for reporting technology provider SimCorp Coric, is certainly seeing the more proactive Canadian wealth managers recognizing that within the challenge of meeting the CRM2 requirements (and specifically the move to money-weighted rate of return) there also lies a real opportunity to increase client satisfaction and engagement through technology. But there is also a need for firms to look ahead to how client preferences are likely to evolve, as well as to anticipate additional strains which may be put on their systems to satisfy these demands.