Investors May Find 2017 Is A Difficult Challenge, Says Pitcairn CIO
Tom Burroughes, Group Editor , February 8, 2017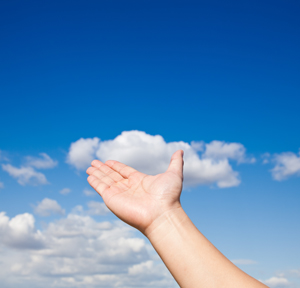 Markets started strongly at the beginning of 2017 but the going may get tougher, a reversal of the previous year's experience, according to the US multi-family office.
Global markets have started strongly in 2017 but investors may find the reset of this year a difficult one, contrasting with how the previous year got off to a slow start only for certain markets such as global equities to conclude with a flourish, according to Pitcairn, the US multi-family office.

Forecasting what newly-elected US president Donald Trump and his administration will do is particularly, given also the potential for large-scale policy changes, Rick Pitcairn, chief investment officer at the eponymous firm, said in a note.

"Yes, there will be opportunities to make money, but there will also be many red herrings. Investors, money managers, and wealth advisors will all be challenged to have discipline this year," Pitcairn said.

Pitcairn said that globally, fears of recession appear to be "quite low", and far less widespread than a year before. "The US economic picture continues to improve - this is something we wrote in July and not entirely contingent on the Trump effect. We have also noted for some time that consumer confidence data readings were too low given the solid economic numbers, so the post-election gains were justified, in our view. Additionally, US companies have good earnings momentum and foreign earnings data are decent," he continued.

"On the side of caution, the economy and the stock market are at advanced stages of their respective cycles. And, with the likelihood of increased government spending, we now face a nearly unprecedented scenario where we are stepping on the fiscal policy gas late in the cycle. This could be a positive - finally unleashing growth that should have been unleashed five or six years ago - or a negative, overheating the aging economic cycle and sending inflation into overdrive," he said.

"It's hard to imagine US and global stocks declining in the face of the corporate tax cuts and the easing of regulatory burdens likely to be enacted by the new administration. However, there is a danger that if the stimulative policies don't result in real growth, the market's optimistic sentiment would quickly reverse," he said.

Asset classes
Pitcairn said that while international equities have not been the best performers on an absolute basis over the last three years, on a risk-adjusted basis, a globally diverse portfolio has been - and still is - the place to be. The firm said it is sticking with such a strategy.

On fixed income, Pitcairn referred to whether or when the 40-year bull market can turn. "I fully realize that I am the boy who cried wolf on the bond market reversal. However, 2017 seems like the year when many of the forces behind low and negative yields across the globe will finally shift: a pick-up in the US economy and the likelihood of increased government spending suggest a reflationary environment; unemployment has declined in the US and Japan; and there is the possibility noted above that the new administration will bring about a changed mindset at the Fed," he said.

"People who have been buying fixed income at these yield levels may well begin selling out of those positions, causing some volatility. This bond market inflection point will have implications not just for core fixed income, but also for active managers and hedge funds," he continued.

Turning to alternative sectors such as hedge funds, Pitcairn said this year could be "a period of dislocation and disappointment for hedge funds as many institutional investors are so disappointed with recent performance, they appear ready to capitulate on the asset category".

It will be a mistake to cut allocations to hedge funds to zero, Pitcairn said, and it takes the view that rising interest rates in a more normalized economic environment will prove positive for hedge funds' active management style. "We see hedge funds as an insurance policy against an inflationary environment. If interest rates rise and inflation takes hold, that insurance policy may well pay off in 2017," he said.

Finally, Pitcairn noted how one of the best-performing asset classes last year were Master Limited Partnerships, which invest in energy businesses. One MLP manager on the Pitcairn platform, called Tortoise, chalked up returns of more than 40 per cent last year. Commodity prices rose strongly last year, driven by energy, industrial and precious metals.